About Eva & Bill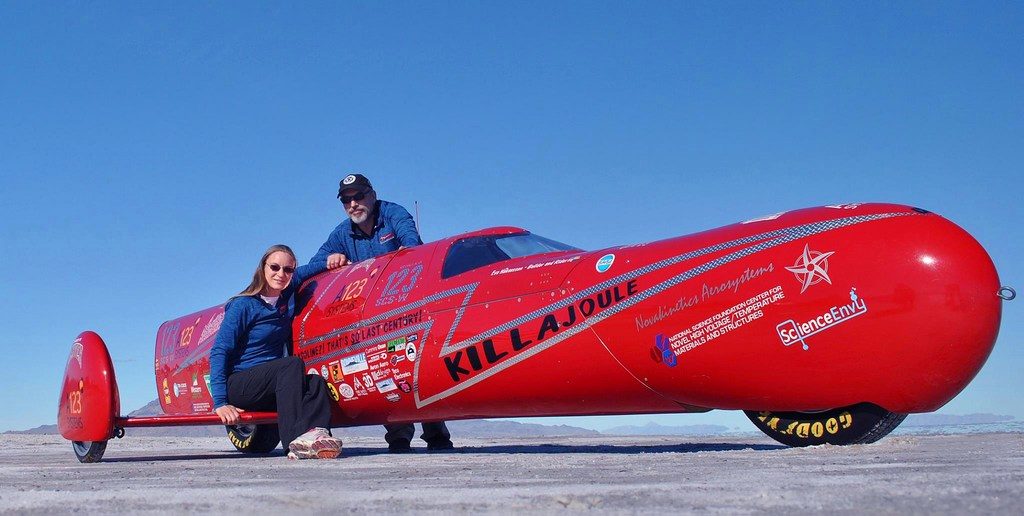 Eva Håkansson and Bill Dubé is the power couple of electric racing. The wide-husband team is behind the world's fastest and quickest electric motorcycles: the KillaJoule and the KillaCycle. Eva and Bill are crazy about everything engineering, and are convinced that electric racing is helping to save the planet by making energy efficient transportation cool and sexy. Both Eva and Bill are mechanical engineers. Bill graduated with a B.S. from University of Colorado in Denver, and Eva has a Ph.D. from University of Denver. 
You can read how it all started in the great article "Fast love: The KillaCycle brought this couple together" by Ron S. Doyle in Westword.
About Eva Håkansson
Read Eva's story on her website www.EvaHakanssonRacing.com/about.

About Bill Dubé
Bill spends his days building state-of-the-art scientific instruments at National Oceanic and Atmospheric Administration (NOAA) and his nights building record-breaking electric racing motorcycles. The "KillaCycle" electric dragbike dominated the electric-motorcycle scene for over ten years and is still the world's quickest electric vehicle, accelerating from 0 to 60 mph in less than one second.
Bill is a Mechanical Engineer and made his way through college as an electrician, locksmith, and alarm installer. He also spent four years in the Air Force generating power.