PARTNERS
KillaJoule would not be the world's fastest electric motorcycle and KillaCycle would not be the world's quickest electric motorcycle without these great partners that have supported both projects in different ways. We can highly recommend their products and services. Do you want to join this winning team and see your company name or logo on the KillaJoule, on the website, in presentations, on our "hero cards", or on other associated products such as team clothing? Contact Eva.
Gasoline?! Internal combustion?!
That's so last century!
Flat out into the future with the latest technology!
A123Systems
A123Systems extremely powerful batteries is the secret behind both the KillaJoule and the KillaCycle! www.a123systems.com
Nova Kinetics
Nova Kinetics are specialized in airplane parts made of composites. The owner Jim Corning and his great guys have made the gorgeous, super slick KillaJoule composite skin. www.novakinetics.com
Larson Engineering, Boulder, CO
Larson Engineering in Boulder is your one stop machine shop. Rich and Rick Larson machined the gorgeous custom-made 300+ mph wheels for KillaJoule. Good prices and fast turnaround. Need something machined?! Give them a call today! (303) 449-9292, 1006 Lee Hill Dr, Boulder, CO 80302
EVO Electric
The gorgeous and insanely powerful 500 HP motor in KillaJoule is made by EVO Electric (the EVO brand is now owned by GKN). www.gkn.com

Rinehart Motion Systems
The lightest and most powerful motor controllers on the planet! www.rinehartmotion.com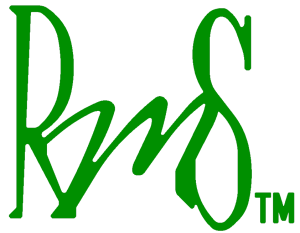 Parts Giant
Giant selection, Giant savings. Find great deals on all your favorite brands of motorcycle parts and accessories. www.partsgiant.com

University of Denver – start from a higher place!
University of Denver, where Eva received her PhD in Mechanical Engineering, are enthusiastic supporters of the KillaCycle Racing Team. www.du.edu
Cummins Onan
The whisper quiet 10 kW bio-diesel power system in our race trailer is from Cummins Onan. It recharges KillaCycle in less than 5 minutes in-between runs, and recharges KillaJoule after a 250+ mph record-setting run in 0.5 hour. www.cumminsonan.com
Arai Helmets
Super-comfortable and super-safe helmets for street and track!  www.araiamericas.com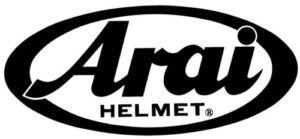 National Instruments
State-of-the-art data logging and control systems. www.ni.com

Woody's Wheel Works
Going 250+ mph requires perfectly balanced wheels. Woody's Wheel Works perfectly aligned and balanced the wheels on the KillaJoule. Nobody does wheels better than Woody. It is a well-known fact internationally. www.woodyswheelworks.com
Bonneville Stories – Lou Fischer Photography
Lou Fischer's "Bonneville Stories" website is dedicated to preserving a portion of the history that is Bonneville Motorcycle Land Speed Racing.
www.bonnevillestories.com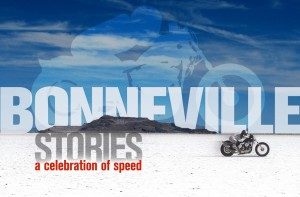 Jayhawk Trailers
The place to get trailers, trailer equipment and trailer repair. Jayhawk Trailers take care of all our trailer and truck bed needs. Commerce City, Colorado. www.jayhawktrailers.com

Simpson Race Products
Probably the best racing products in the world, and my absolute favorite! www.simpsonraceproducts.com

GoPro
If it isn't on video, it didn't happen. GoPro Hero – the world's most versatile camera – makes sure all our records are documented in cinema quality HD. www.gopro.com
Manzanita Micro Power Systems
Thanks to the HUGE Manzanita Micro PFC-50 charger, the KillaJoule can be recharged after each run in less than 0.5 hour. KillaJoule is also using Manzanita Micro's great BMS system The BMS just plugged in and worked perfectly. Nifty color-coded LEDs tell you exactly what is going on. Plug in your laptop if you want the detailed info on a cell level. Plugs right into the charger. Awesome. www.manzanitamicro.com


NSK Bearings
Keeps the spinning parts spinning! www.nskamericas.com

Fire Safety Services LLC
Keeping both Eva and the KillaJoule safe. www.firesafetyservices.biz
The 3D Printing Store
Your place for everything 3D printing. www.the3dprintingstore.com
M&H Racemaster Tires
High performance racing tires. These stick when others spin. www.mandhtires.com

High Tech Systems LLC
The world's fastest battery packs and BMS! High Tech Systems has developed the BMS that we use in the KillaCycle. www.hightechsystemsllc.com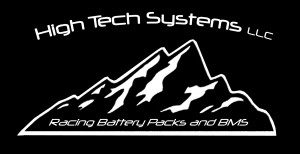 Bimba
Leaders in actuation. The kevlar brake parachutes on KillaJoule are actuated using Bimba air cylinders. www.bimba.com

Tyco Electronics
KillaCycle's and KillaJoule's light-weight, high-power contactors are from Tyco Electronics. www.tycoelectronics.com
DesignFOIL by Dreesecode
Windows/Linux-based airfoil software tool. www.dreesecode.com

Avon Aero Supply Inc.
Avon Aero is the world's source for Military/Civilian Gas Turbine Engines and Components for aviation, marine, industrial, training and research applications. www.avonaero.com

Zilla / Cafe Electric
Zilla is the most used motor controller for electric drag racing. Able of 375 V and 2000 A, you will find it in most record holders. www.cafeelectric.com

Tumanako
Open source motor controller project – like Linux for your electric car. www.tumanako.net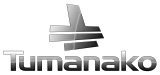 Greenstage New Zealand
Market driven change for the planet. Driving force behind the Tumanako project (see above). www.greenstage.co.nz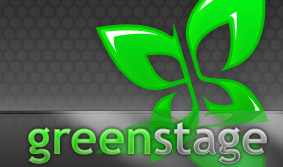 Kelly Controls
Great selection of motor controllers to great prices. www.kellycontroller.com

Motenergy LLC
Manufacturer of the "ETEK-RT" and "ETEK-R" motors, both replacements for the Briggs & Stratton ETEK motor. Most bang for the buck for small EVs like motorcycles and lightweight cars!
Best price if you buy online direct from Motenergy at www.motenergy.com. (The real name for "ETEK-RT" is ME0709 and for "ETEK-R" is ME0708).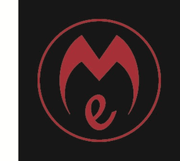 Miyachi Unitek
The high-power, high-energy battery packs in the KillaJoule and ElectroCat are resistance welded with equipment from Miyachi Unitek. www.miyachiunitek.com

ALRECO Aluminum Surplus
_The_ place to buy aluminum! Enormous selection, great prices. 11299 Brighton Rd, Henderson, CO 80640, (303) 287-7210
United Process Control
Industrial process control and automation. www.group-upc.com
Denver Electric Vehicle Council
The Denver Electric Vehicle Council is a chapter of the Electric Auto Association in the greater Denver, Colorado. DEVC holds monthly meetings and provide a Newsletter to members with the latest council and electric vehicle news. www.devc.info

Stud Welding New Zealand
Stud welding and steel composite floor installations. www.studnz.co.nz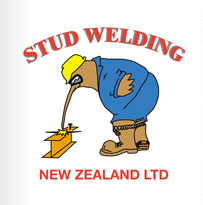 Quality Tire
Owned by Scotty Pollacheck, World Record holder and official rider of the KillaCycle. As a locally owned, independent automotive shop, Quality Tire specializes in providing superior service on tires, wheels and brakes. www.qualitytiremedford.com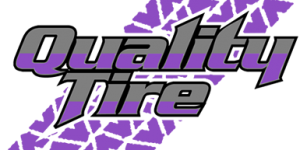 Do you want your company name on KillaJoule or KillaCycle and be listed here?
We gladly accept all support we can get – it makes the future brighter for electric vehicles, and we offer great publicity in exchange. Contact us to learn more.